Welcome to Tip Top Cleaning Services
Tip Top Cleaning has been serving the Twin Cities since 1997. Tip Top has been cleaning both residential homes and commerical buildings. We are not a large company. We are a small company where the owner is involved with the cleaning of your home or business.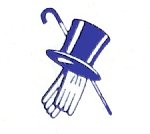 We are currently expanding our residental cleaning services. We have cleaned businesses as small as a one man office, to buildings as large as 100,000 square feet of office space. Visit our services page, or contact us to find a solution that fits your needs.